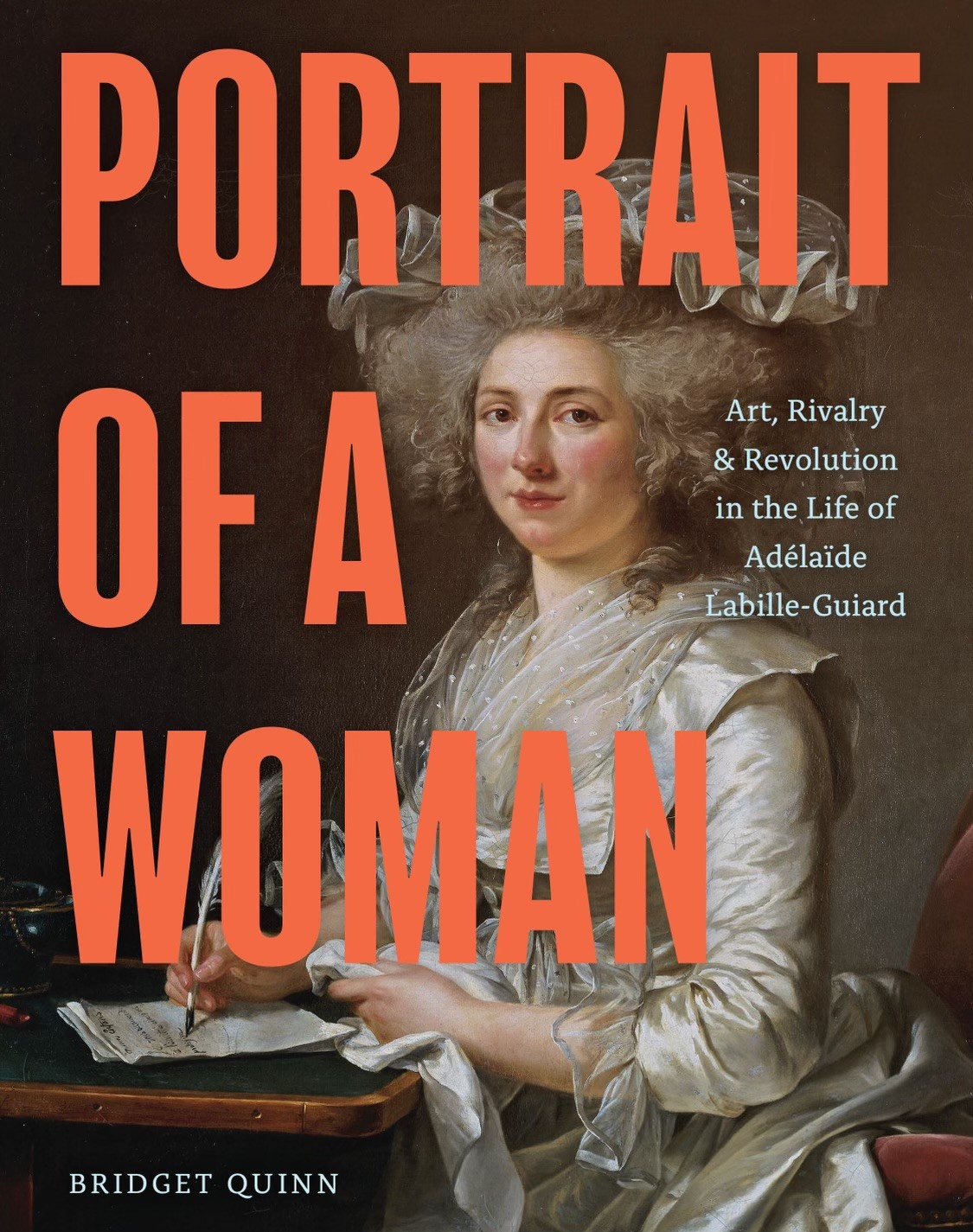 Summer in Paris, 1783. The Louvre steps, too hot and no breeze, the air electric with the heady anticipation of a coming storm: the year's Royal Salon. Bewigged and powdered Parisians mill amid pigeons, dogs, and detritus; food and flower sellers; pamphleteers and propagandists. Men and women of every estate (clergy, nobles, commoners) are united under art: to love it, to despise it, to gossip endlessly about it.
Exhibiting at the Royal Salon was not for the faint of heart, and it was never intended for women.
Enter Adélaïde Labille-Guiard . . .
Born in Paris in 1749, Adélaïde Labille-Guiard rose from shopkeeper's daughter to an official portraitist of the royal court—only to have her achievements reduced to ash by the French Revolution. While she defied societal barriers to become a member of the exclusive Académie Royale and a mentor for other ambitious women painters, she left behind few writings, and her legacy was long overshadowed by celebrated portraitist and memoirist Élisabeth Vigée-Lebrun.
But Adélaïde Labille-Guiard's story lives on. In this engaging biography, Bridget Quinn applies her insightful interpretation of art history to Labille-Guiard's life. She offers a fascinating new perspective on the artist's feminism, her sexuality, and her vision of the world. Quinn expertly blends close analyses of paintings with broader context about the era and inserts delicately fictionalized interpersonal scenes that fill the gaps in the historical record. This is a compelling and inspiring look at an artist too long overlooked.