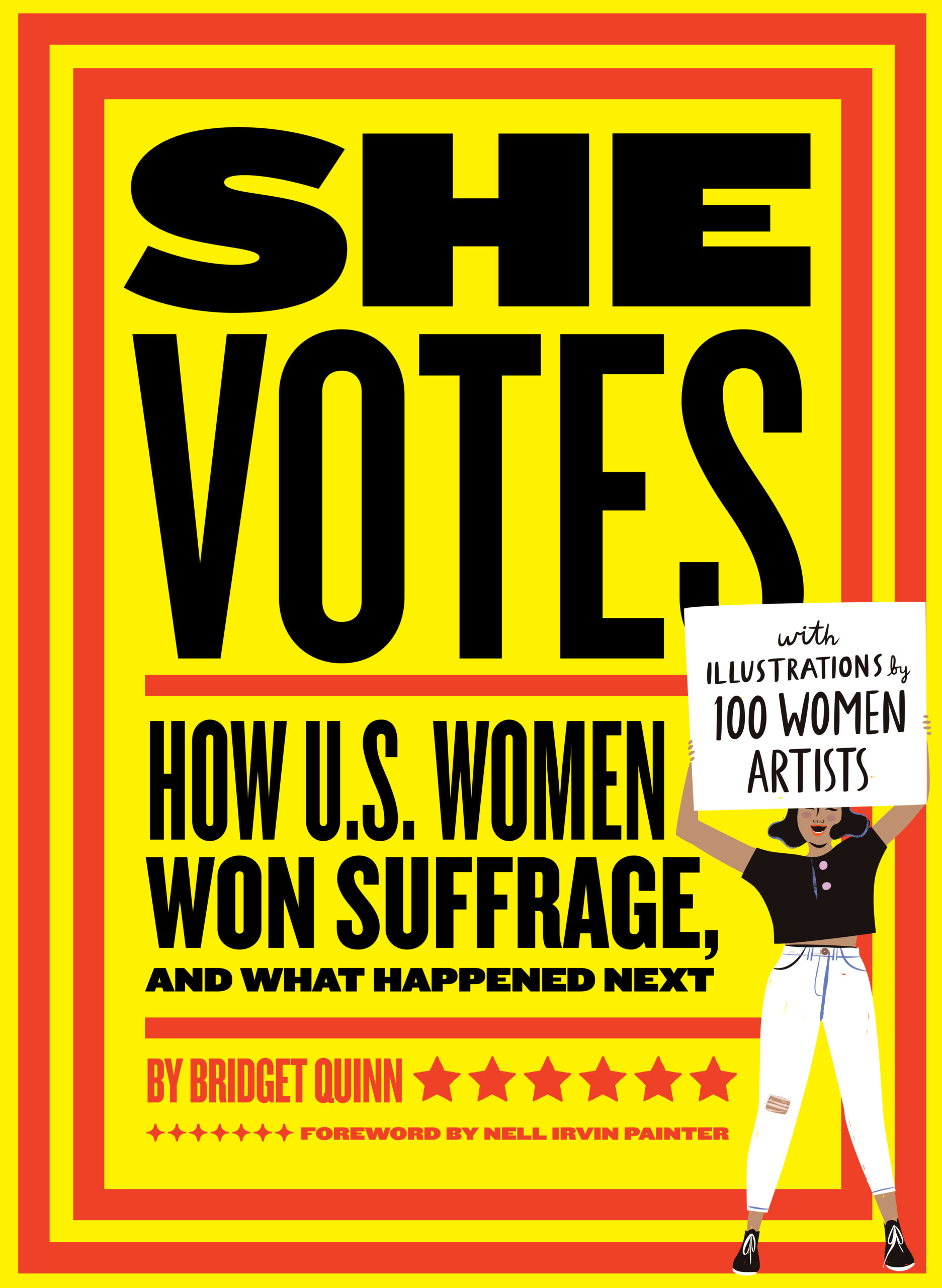 This is not your average history of women's rights. It's a collection of heart-pounding scenes and keenly observed portraits. Bridget Quinn tells an intersectional story of the women who won suffrage, and those who have continued to raise their voices for equality ever since—from Elizabeth Cady Stanton to Audre Lorde, and from the first female Principal Chief of the Cherokee Nation to the first woman to wear pants on the Senate floor.
In honor of the 100th anniversary of the Nineteenth Amendment in 2020, 100 women artists have contributed to this book. Each brings a unique perspective; together, they embody the multiplicity of women in the United States. She Votes is a refreshing and illuminating book for feminists of all kinds.
---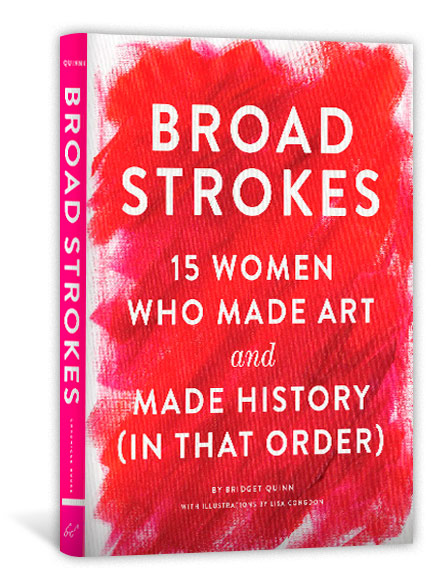 Historically, major women artists have been excluded from the mainstream art canon. Aligned with the resurgence of feminism in pop culture, Broad Strokes offers an entertaining corrective to that omission. Art historian Bridget Quinn delves into the lives and careers of 15 brilliant female artists in text that's smart, feisty, educational, and an enjoyable read. Replete with beautiful reproductions of the artists' works and contemporary portraits of each artist by renowned illustrator Lisa Congdon, this is art history from 1600 to the present day for the modern art lover, reader, and feminist.
"Your Art History 101 syllabus just got a lot more fun." —O, the Oprah Magazine
An Amazon top pick for Best Art & Photography Books 2017.